Lemfo Lem 7 Full Specifications and Features
Lemfo Lem 7 Full Specifications and Features – The Lemfo lem 7 is a great smartwatch with an appealing design that sets it apart as a great choice for the classic man. It comes with quiet a whole lot of features, IP68 , HRM, 2MP camera and 4G cellular technology. It runs on Google android OS 7 and was released in April 2018.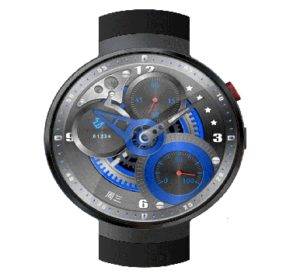 Lemfo Lem 7 Full Specifications
EDITOR'S RATING

Design:

(

3.7

/

5

)

Battery:

(

3.6

/

5

)

Fitness tracking:

(

4.0

/

5

)

Features:

(

4.0

/

5

)

Price:

(

4.5

/

5

)

Average:

(

4.0

/

5

)

WHERE TO BUY

BUY AT AMAZON

BUY AT GEARBEST

ABOUT DEVICE

Device name
Lemfo Lem 7
Device type
Classic/Standalone smartwatch
Predessesor
Lemfo Lem 6
Successor
--
Released date
April, 2018
Ideal for
Men (also a great choice for women)

DISPLAY

Display type
AMOLED
Display size
1.39 inches
Screen resolution
400 x400 pixel
Density
--
Input type
Touchscreen plus a physical crown-like button
Multi-touch
Yes

BODY

Shape
Circular
Dimension
22 mm x 15 mm
Weight
--
Casing material
Polycarbonate
Strap/band material
Silicon strap
Bezel Material
Band size
--
Screen protection
--
Water resistant
IP68
Swim-proof
Not recommended
Color(s)
Black

MEMORY

RAM
1 GB
Internal storage
16 GB
Memory card slot
--

CONNECTIVITY

Bluetooth
Bluetooth smart v4.2 LE
Wi-Fi
Yes + WiFi hotspot
NFC
No
GPS
Yes, GPS

CELLULAR TECHNOLOGY

Technology
4G LTE
SIM slot
Yes, Nano SIM
Band
GSM 850/900/1800
WCDMA B1/2/5

NOTIFICATIONS

Email alert
Yes
SMS alert
Yes
Calls alert
Yes
Event reminder
Yes
Weather forecast
Yes
Facebook notifacation
Yes
Twitter notification
Yes
Whatsapp notification
Yes

FITNESS TRACKING

Sleep tracking
Yes
Heart rate monitoring
Yes
Distance covered
Yes
Steps climbed
Yes
Calories burnt
Yes
Calories Consumption
Yes

MEDIA

Audio
mp3/mp4
Bluetooth music
Yes
Radio
No
Loudspeaker
Yes
Microphone
Yes
Camera
Yes, 2.0MP

SENSORS

Pedometer
Yes
Accelerometer
Yes
Magnetometer
--
Heart rate monitor (HRM)
Yes
Barometer
--
Gyroscope
Yes
Ambient light
Yes
Other sensors
--

PLATFORM

Operating system (OS)
Andriod OS 7.0
Chipset
MTK6737
CPU
1.1 Ghz Quadcore
GPU
--

BATTERY

Type of battery
Li-ion battery
Battery capacity
580mAh + 700mAh powerbank
Battery life
Standby :3 days + , Mixed usage: ~ 12 hours
Charging
USB charging cradle
Charging time
About 1-2 hours

MISC

Payment system
--
Compatibility
Android 6.0 or later.
iOS 9.0 or later.
Companion app
Google Playstore
Customizable watch face
Yes
Interchangeable band
Yes
Voice command
Yes

BOX CONTENTS

Lemfo lem 7
Strap
Charging cradle and USB cable + 700mAh power bank
Quick starter guild
Lemfo Lem 7 Features
Design
Lemfo lem 7 comes with an intuitive and flashy circular design that adds more glamour to your personality. The screen size is 1.39 inch wide display yet not bulky. It has AMOLED full color display with great graphics for a smartwatch.
The body is built with durable materials polycarbonate material plus a silicon straps which are interchangeable. By the side are a digital crown button which allows for easy navigation and a 2MP camera that lets you capture captivating moments.
Battery
Lemfo lem 7 has a great battery life despite the huge number of features built into the spectacular timepiece. It comes with a high 580mAh battery capacity that on standby lasts up to 2 days on average while on mixed usage the battery life is adjudged ok, lasting about 12 hours with the GPS on. The Lemfo lem7 also comes with a 700mAh power bank charging cradle which allows you to go longer on a single charge.
Media
The Lemfo Lem 7 is a comprehensive smartwatch as far as media features are concerned, it has a massive 16GB internal storage space that lets you store your favorite tracks, videos and more. There is also a loudspeaker that allows you to play media files aloud. Lemfo lem 7 has a 2MP camera that lets you capture captivating events and even record videos. In simple words, the Lem 7 is a great companion.
Water Resistance/Protection
Lemfo lem 7 is rated IP68 meaning it passed the 1.5 meters under water for 30 minutes test. However its only water resistance up to 1.5 meters, so if get caught up in the rain, that shouldn't bother you. You can also wear it to the shower. Its not recommended to wear the Lem 7 to the pool or ocean as this will damage the device.
Activity/Fitness tracking
With a GPS, HRM, accelerometer and pedometer, the Lemfo Lem 7 is capable of tracking various fitness activities. The inbuilt GPS lets you track outdoor activities effortlessly and accurately. While the HRM allows you to track your heart rate variations.
Beyond the GPS and HRM, the Lemfo lem7 is capable of tracking sedentary moments with reminder feature that reminds you to take a work, it can monitor your sleep stages, calories burnt and calories consumed. The lem 7 support different sports modes.
It lets you track steps and distance covered.
The inbuilt GPS lets you track routes, locations and distance.
The HRM lets you track heart rate vibrations.
It can also track your sleep, calories burnt and calories consumed, hiking and more.
Notifications & Application
The Lemfo lem is a perfect companion when it comes to notifying you when there is a notification on your phone. The smartwatch when paired with a compatible smartphone alerts you when there is a notification from native and third-party apps on your phone.
It alerts you when there is an incoming call or missed calls.
It keeps you updated with your schedules via it's events reminder and calendar features.
There is a weather forecast data update feature.
It notifies you when you have a new text message alert.
It also alerts you when there is a new email on your phone.
It alerts you instantly when there is a notification from different third-party applications such as Facebook, Whatsapp and Twitter.
Lemfo lem 7 has 2G/3G/4G capability, it comes with a nano sim slot which lets you make calls directly from the device. There is a microphone and loudspeaker that lets you make clearer and high quality calls.
The smartwatch is powered by Android OS 7 by Google and Mediatek chip plus a 1GB RAM that lets you do more in a little time with no hitches. With the Android OS 7.0 you sure can access your favorite apps, download games. The graphics on the Lem 7 is great.
There is no NFC chip built into the Lemfo lem 7 which means no access to any payment system.
Pros
Stunning and elegant design.
1GB RAM and 16GB internal storage.
2MP quality camera.
The Straps and watch faces are customizable.
Its capable of tracking lots of activities.
Runs on android 7.0 OS.
It is built for durability.
There is a loudspeaker and microphone.
Low price for so much.
Cons
There is no NFC.
Its not swim-proof.
Editor's Ratings
Here is our rating on Lemfo Lem 7
Design:

(

3.7

/

5

)

Battery:

(

3.6

/

5

)

Fitness tracking:

(

4.0

/

5

)

Features:

(

4.0

/

5

)

Price:

(

4.5

/

5

)

Average:

(

4.0

/

5

)
Where to Buy